Ice Skating 2023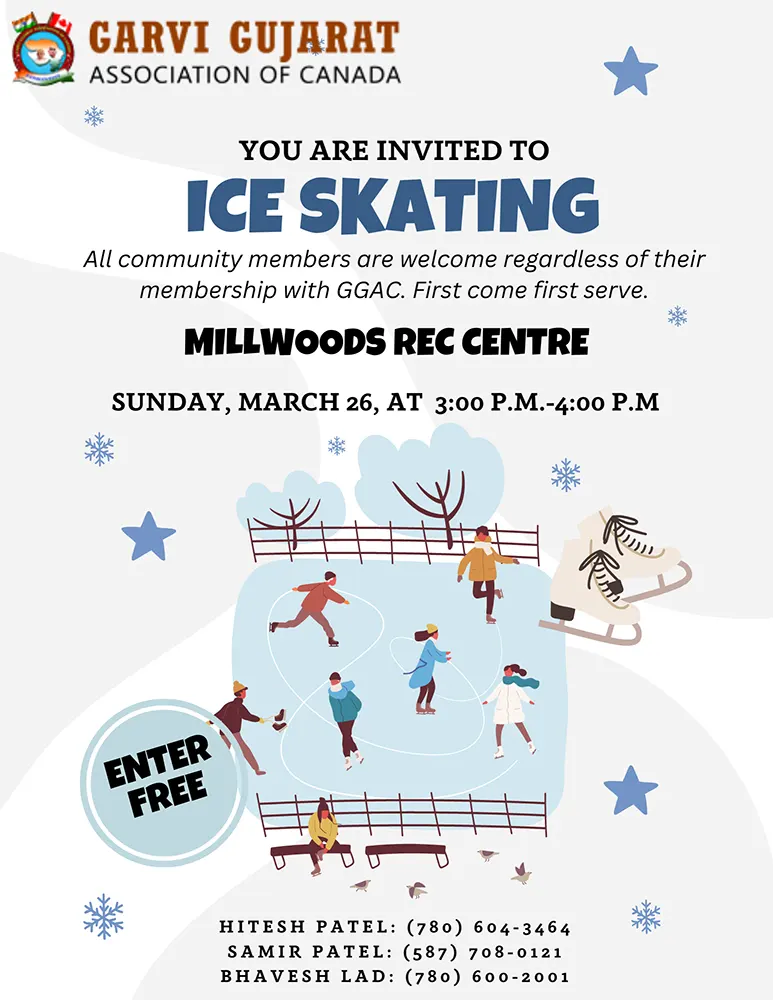 Garvi Gujarat Association of Canada is excited to announce that we are offering one day of free ice skating. This event is open to all community members regardless of their membership with GGAC. We'll plan similar events in future based on your interest.
Venue: Mill Woods Rec Centre
Day: March 26, 2023 (Sunday)
Time: 3:00 PM - 4:00 PM
Please follow all current provincial / City Covid-19 protocols to maintain the safety of yourself and others.
Please Note
Ice Skating is for everyone. Figure skating is not permitted during times.
Bring your own skate. Helmets are strongly encouraged for all skaters.
Children under the age of 8 Must be actively supervised on Ice by a responsible person aged 13+.
Feel free to contact any of the executives below if you have any questions.
Hitesh Patel: (780) 604-3464
Samir Patel: (587) 708-0121
Bhavesh Lad: (780) 600-2001