Garvi Gujarat Day 2023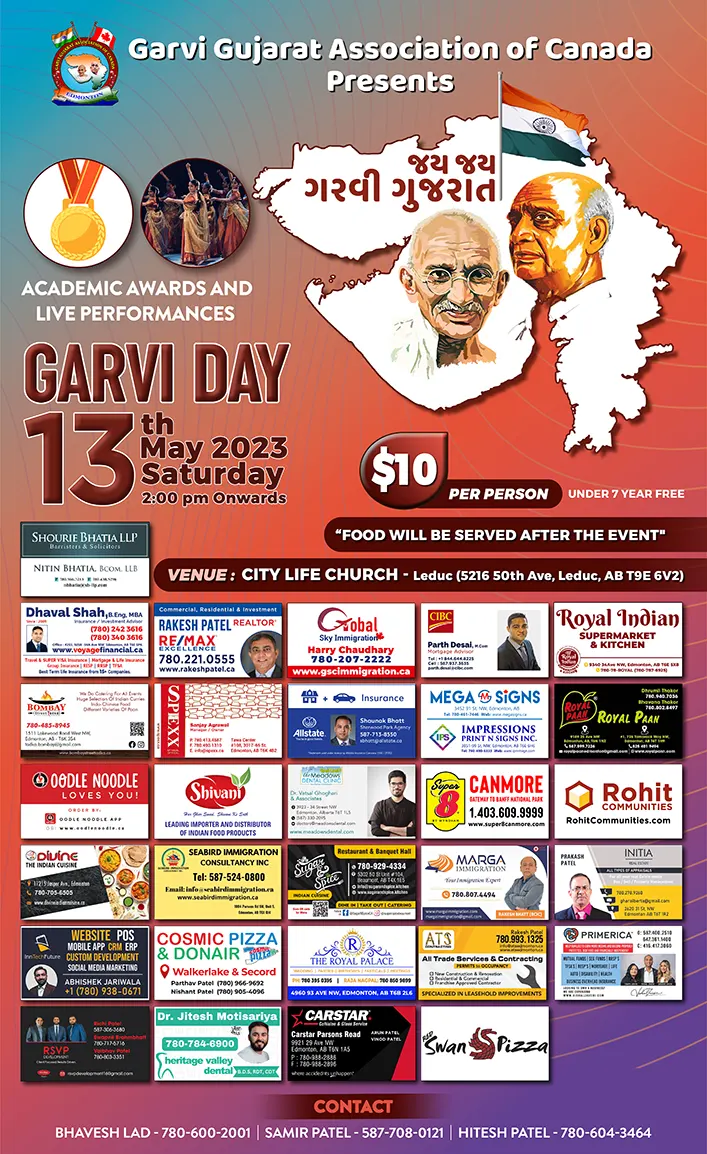 Venue: City Life Church, 5216 50 Ave, Leduc, AB
Time: 2:00 PM onwards
Date: 13th May 2023
PARTICIPANT FORM
There is also an opportunity for anyone/any group to show off their talents; fill out the participant form if you are interested!
Participant form is closed now.
ACADEMIC HONORS AWARD
Junior High / Senior High: A student must receive a minimum 80% or more in all four (4) core subjects (Language Arts, Social Studies, Mathematics, and Science)
Award application is closed now.
PLEASE NOTE
GGAC EXEMPLARY CITIZENSHIP AWARD
A student who has displayed good citizenship and/or has won distinction (1st, 2nd or 3rd prize) in Music, Drama, Debate, Mathematics and Science competition, Arts, Athletics, or any other extra-curricular field is eligible. The distinction must have been won in an open competition and must be at the municipal, provincial, or national level. Please provide these additional details in the academic honors award application.